Replacing Steps With No Structural Support Beneath
2016 was the year of 'hollow' steps. No other year has seen so many complete step replacements that offered up voids beneath the old steps.
Example One
This example in Hampstead had to remain in place with a new set floated over the top. The longer original treads were 3+ metres in length, impossible to source in current age. Solution was to add support beneath and lay treads and risers in 3 lengths per step. Images show before, during and after rebuild.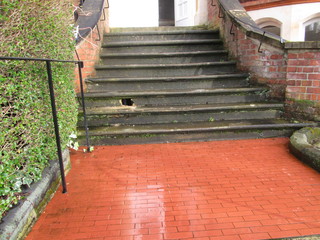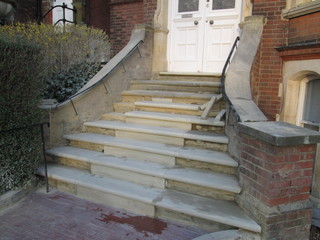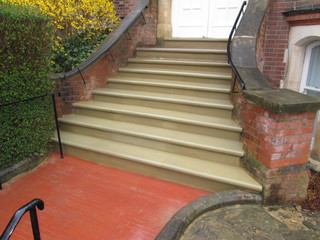 Example Two
This open fronted set of steps was a pushed out version of an original that was buried under the entrance hallway. Beneath the new steps was a double skinned cellar with a fibreglass waterproof covering. However damp was getting in through cracks and holes in the old steps. Replacement of like for like York stone was the preferred option, although water proofing new York bull nose steps and risers that spanned a void was a challenge. The outcome was pinning damp proof courses to the underside of the stone, which were also treated with a breathable liquid water proof agent. Images show before and after rebuild.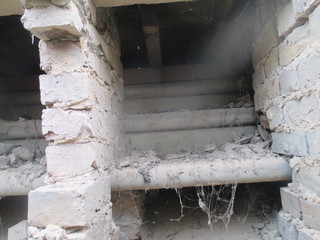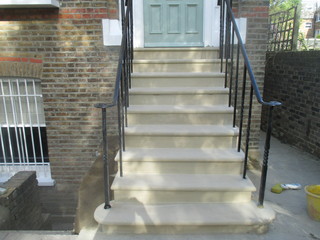 Oliver Gill (Stonemason)
107c Blenheim Crescent
,
Kensington
,
London
,
W11 2EQ
,
England
Tel:
0207 2217674
Mobile:
07826 655787
Email:
info@stonemasonryrepairs.co.uk
Back To Front Steps, Plinth/Railings & Hard Landscaping Projects Main Page