Church Stonemasonry Projects Subcontracting for Mr. Duncan-Jones
Please find below some examples of Oliver Gill's stonemasonry work on churches subcontracting for Mr. Duncan-Jones.
Click images to view larger ones.
St. Monica's RC Church
Priory Church and Presbytery underwent extensive stone repairs and replacement of masonry. For more details, please click on the image.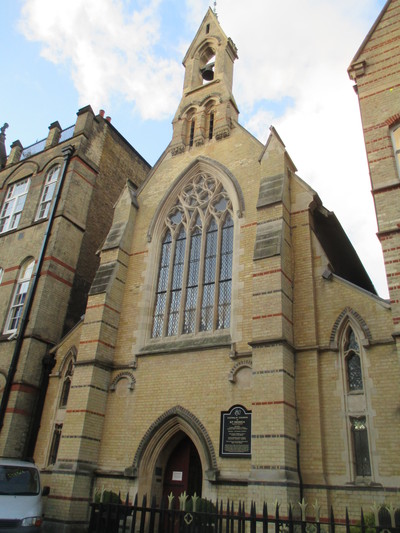 Yedding RC Church
Mullion/Jamb Replacements. Removal of degraded precast units, and in place new Portland stone units. Cost-effective solution.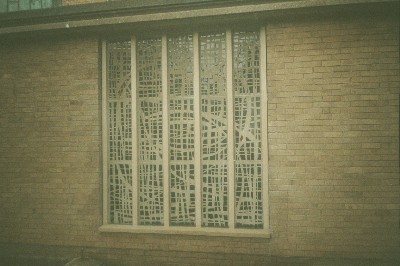 Finsbury Park RC Church
Removal of length of degraded Bath Stone Cornice. Replacement Cornice with Precast Units. Lead to Cover.
Hertford RC Church
Mr. Duncan-Jones and Oliver Gill built the stone and flintwork for the Porch and One sided Cloister. Other tasks included repairs to existing doorway and War Memorial, as well as making & fixing 3 Gable Crosses in Portland Stone with Bath Stone Apex.
Ware RC Church
This Sanctuary and Steps was built in Portland Stone. Block for the steps and 25mm slab for the Flooring. It also included a Baptistry slightly lower, and a stone ramp up to the Sanctuary level - a first for Oliver Gill. Mr. Duncan-Jones also furnished the church with Altar, Lectern and Font.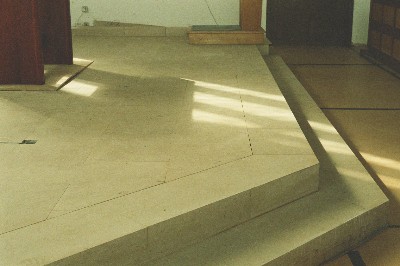 Oliver Gill (Stonemason)
107c Blenheim Crescent
,
Kensington
,
London
,
W11 2EQ
,
England
Tel:
0207 2217674
Mobile:
07826 655787
Email:
info@stonemasonryrepairs.co.uk
Back To Church & Other Public Building Projects Main Page