Repair of St Joan of Arc Sculpture
St Dominics Priory in Gospel Oak is a place I have often returned either to carry out ultra careful jobs as shown here, or as part of a larger masonry team to repair the stone fabric of the Church and Priory.
Here St Joan of Arc required a new sword blade that had been snapped off at the hilt and carried off. The new blade is made from Stoke Ground Bath stone with a stainless steel reinforcement within the stone, running the length and embedded below her foot and in the sword hilt. The extraordinary sculpture is a memorial to a soldier killed at the Battle of Ypres.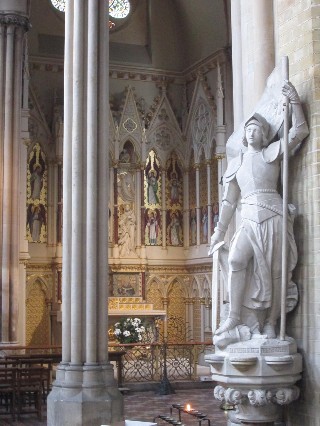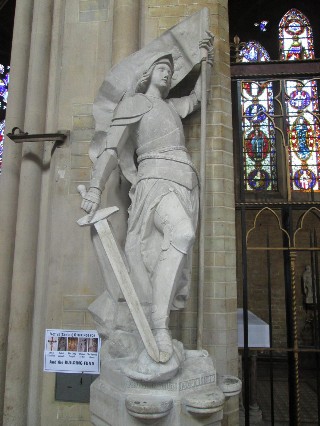 Oliver Gill (Stonemason)
107c Blenheim Crescent
,
Kensington
,
London
,
W11 2EQ
,
England
Tel:
0207 2217674
Mobile:
07826 655787
Email:
info@stonemasonryrepairs.co.uk